G.E.M.S.
(Good Emergency Mother's Substitute) 
Held annually at Selby Public Library,

GEMS Babysitting Course registration will begin the 1st week of April for girls and boy ages 12-15 years of age or finishing the 6th grade.  Please check back at this website then to register.
The Sarasota Medical Alliance Foundation proudly presents:
G.E.M.S. (Good Emergency Mother's Substitute) Babysitting Course has been provided as a community service to Sarasota County annually since 1995. It is offered during the beginning of summer, generally in June. The course is hosted by Selby Public Library in downtown Sarasota.
This 3-day comprehensive course is offered to boys and girls who have completed 6th grade or are between the ages of 12 and 15 years. It is taught by G.E.M.S. Chair/Director, Bonnie Silverman, MA in Education. SCMSA members assist. Each year 53 students from Sarasota County public and private schools are trained.
This course provides:
Infant/Child CPR training from Sarasota Memorial Hospital nurses
Accidental poisoning education from a Tampa Poison Center representative
Appropriate child care and warning signs from Child Protection Center, Inc. representative
Fire prevention safety from a Sarasota Fire County Department firefighter
Crime prevention tips from a crime prevention officer with the Sarasota County Police department
Students receive materials and participate in discussions and role playing on ethics and safety, including the "Dos and Don'ts of Babysitting." As a fun, hands-on treat, real babies and their moms come for a "Diaper Demo" to demonstration diapering and share tips of caring for a baby. The registration fee, which covers the cost of materials and snacks.   Please download materials we post at time of registration to view costs!
If you have a child you would like enroll in the class, see course informational flyer and fill out registration form. SPACE IS LIMITED to 53 students. Email any questions to GEMS Director/Chair Bonnie Silverman at bonjosrq@gmail.com.
Medical Alliance board member, Sara Gapin, and daughter in attendance for "Real babies & moms Diaper Demo" segment of program.
"Bonnie Silverman, G.E.M.S.(Good Emergency Mother Substitute program) with support from the Sarasota Medical Alliance Foundation and the Alliance member's volunteers have just completed their twenty-first year presenting a babysitting course at Selby Public Library.  Bonnie's and the Alliance member's dedication to this program over the years has been exceptional.
Bonnie acts as the director and instructor of the course.  She works with staff to arrange the program, recruits volunteers to assist, recruits nurses, firemen and other professionals to help deliver the program.  This three day babysitting course is the best in the county as teens learn CPR, diaper changing, first aid, how to play with children and much more.  I've seen thousands of teens complete the course over the years.  Teens come out of the course more competent, illustrating leadership and cognitive skills.  This is all a result of Bonnie's enthusiasm for delivering the program.  She inspires excitement with teens seeking their first babysitting job.  Her presentation is dynamic, full of energy and allows teens to learn what it means to be a babysitter by actively participating in role playing or team building exercises to build babysitting skills.
The youth staff at Selby Public Library, parents and teens appreciate the Sarasota Medical Alliance Foundation for offering the babysitting course annually.  Our trained teens are providing a safe environment for our children in the community."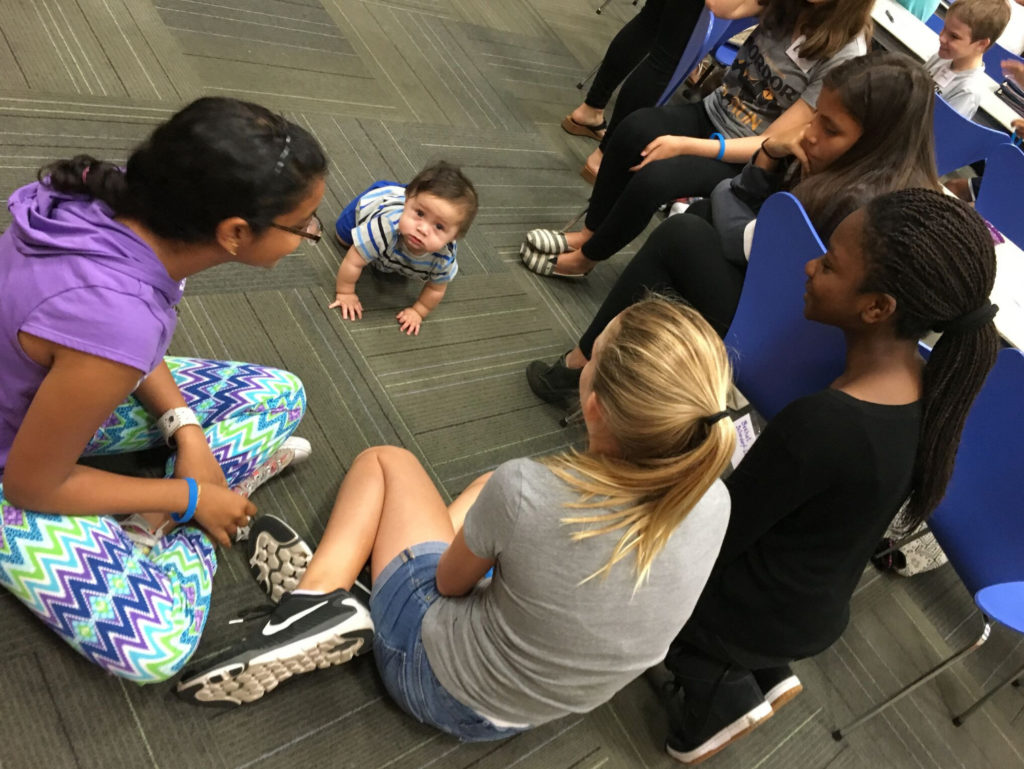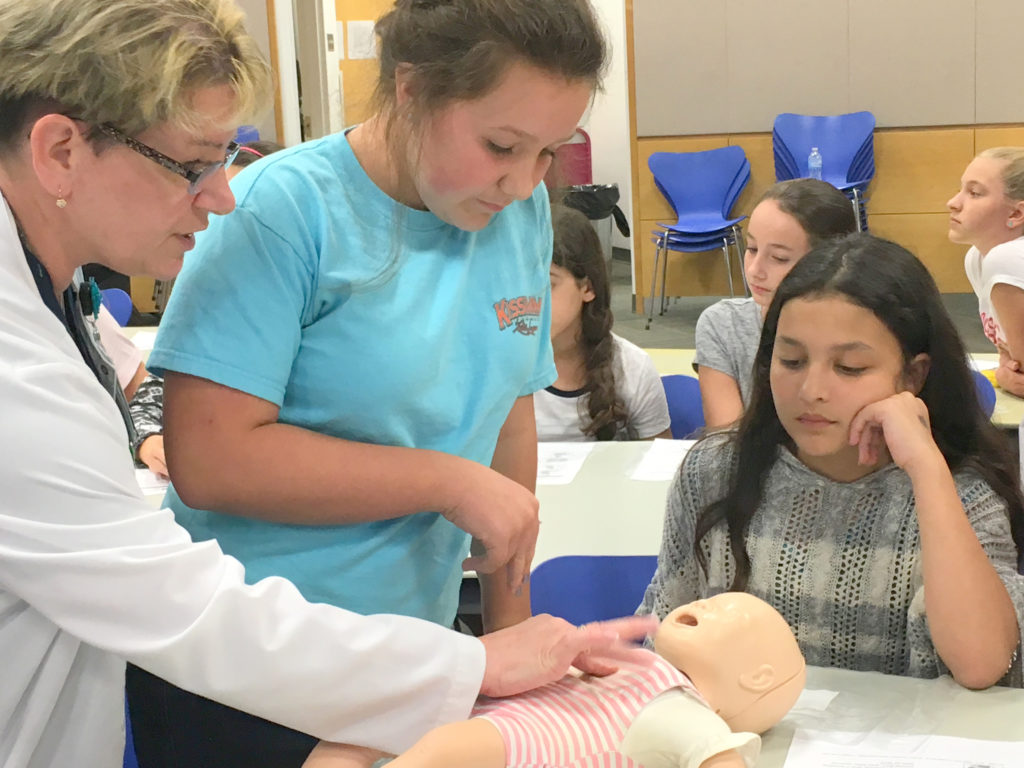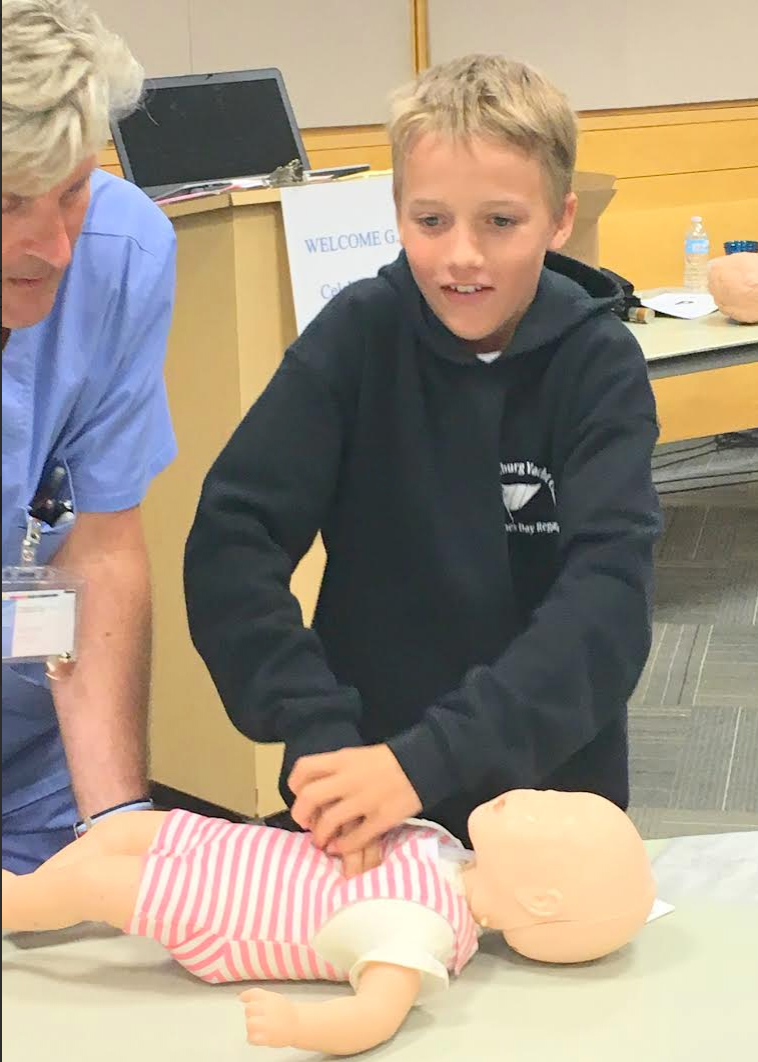 From Parents
"I just wanted to let you know that I have heard so much great feedback about your course from Anjali, as well as many of her friends!  Kudos to you and the team for putting on a fabulous educational experience for the kids. We parents are very grateful :)"

"I cannot say enough positive things about the GEMS babysitting course. Maya found it to be interesting, informative, and just the right amount of information. Thank you for all the hard work that you put into making this such a success in our community."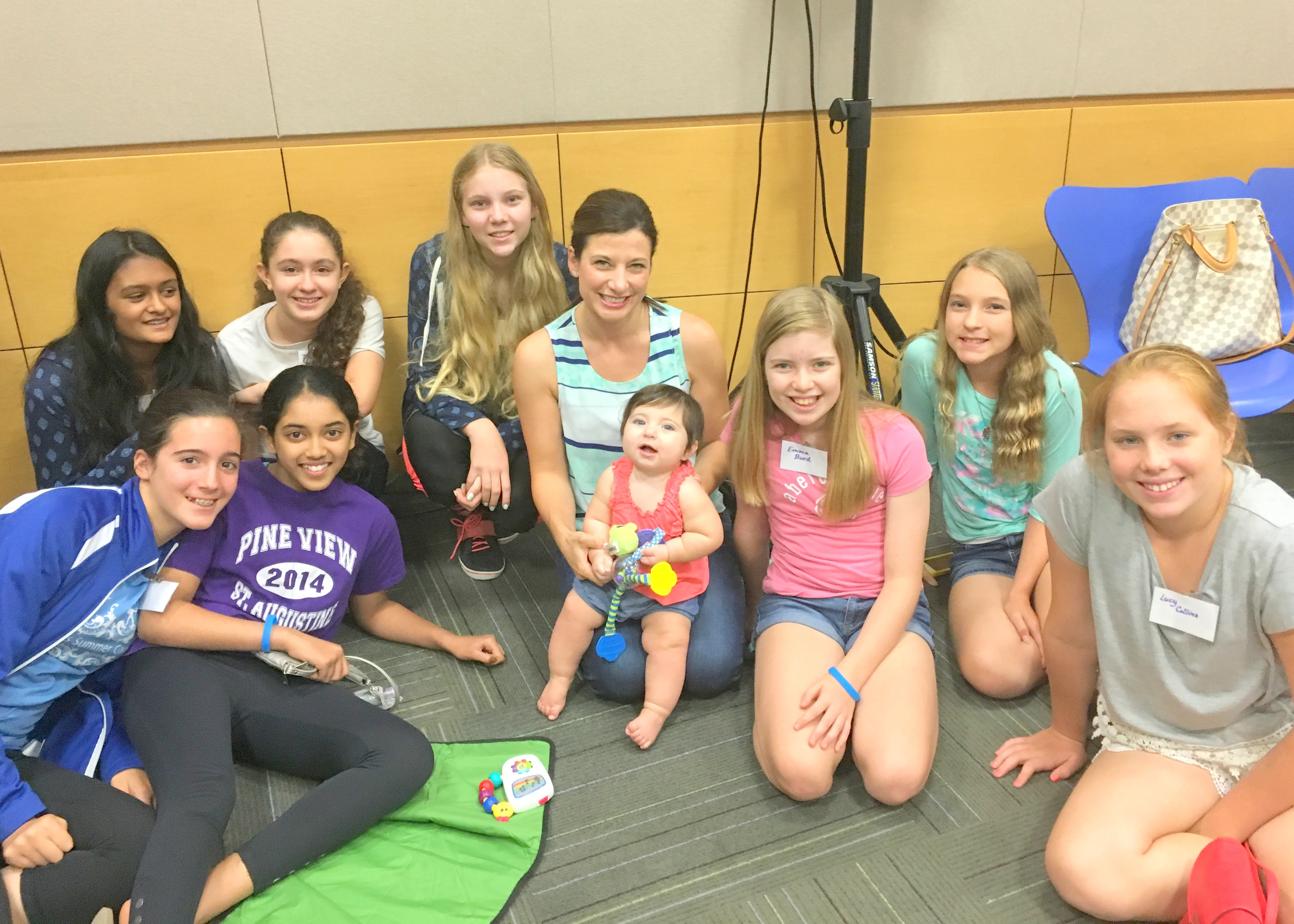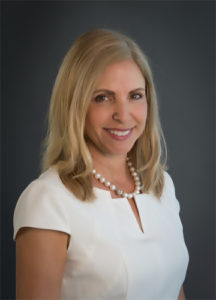 Thank you for your support!
FMAA Peggy Wilcox Award Winning Board Member, Bonnie Silverman, thanks our donors and sponsors. Without them, we would not be able to afford these fantastic programs over 20 years in the running!